At last, my wedding is far enough in the rearview mirror that I can talk about it with relatively low anxiety. It's going to be a few weeks before the digital proofs come in and I can post many of the amazing photos taken by
Sweet Monday.
In the meantime, here are a few of my favorite Etsy wedding purchases. These merchants were all wonderful to buy from and get my highest recommendation!
1) Chiffon Clutch by
Powder Blue Bijoux
.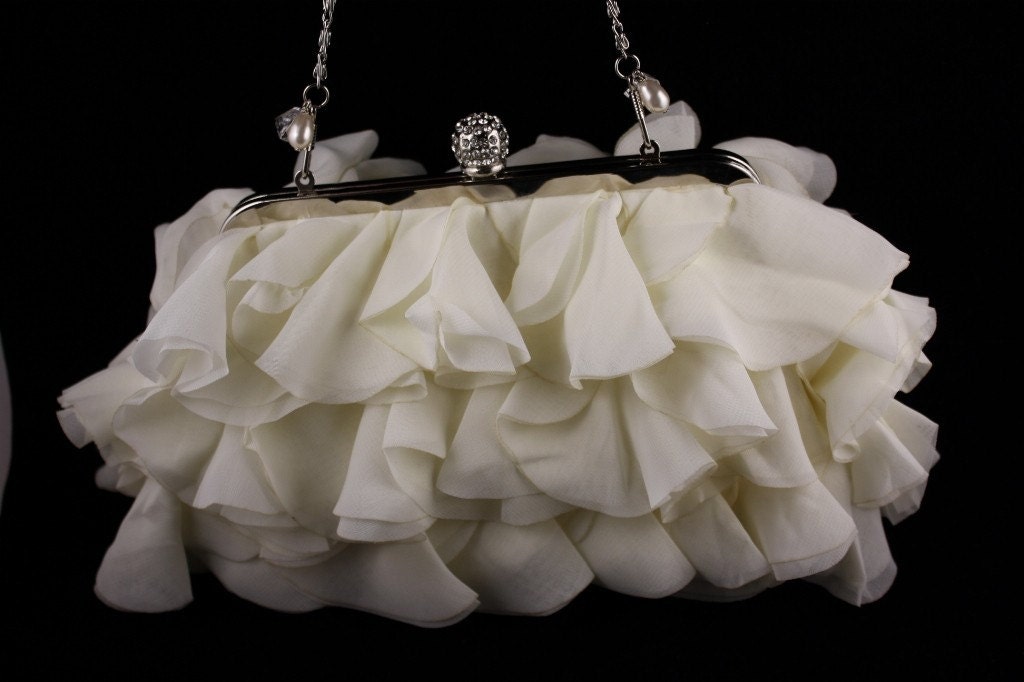 It's so pretty in person, I almost have to take a moment of silence. Okay. I'll be okay.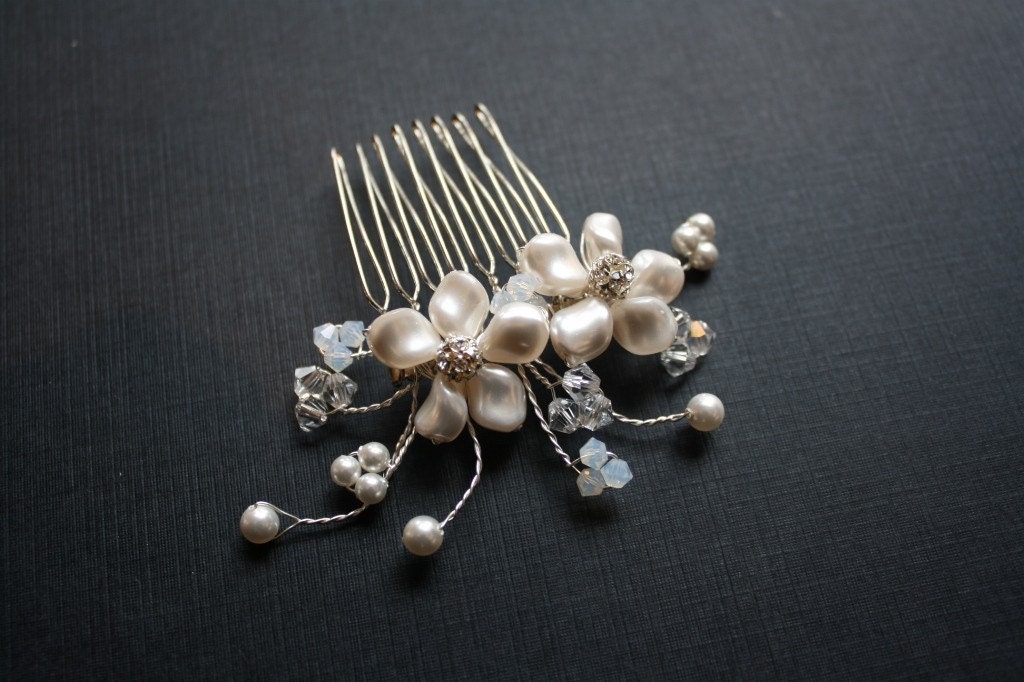 My awesome hair stylist (Mitzi from
LWB
) placed the comb on top of and the veil below a little woven section of hair that went across the back of my head. It was a pretty effect and gave the illusion that the veil and comb were attached. Several people asked me how she was able to get the veil in there! It looks much more complicated than it was.
You may also notice that the little crystal balls on the comb coordinate with the ball at the clasp of the clutch.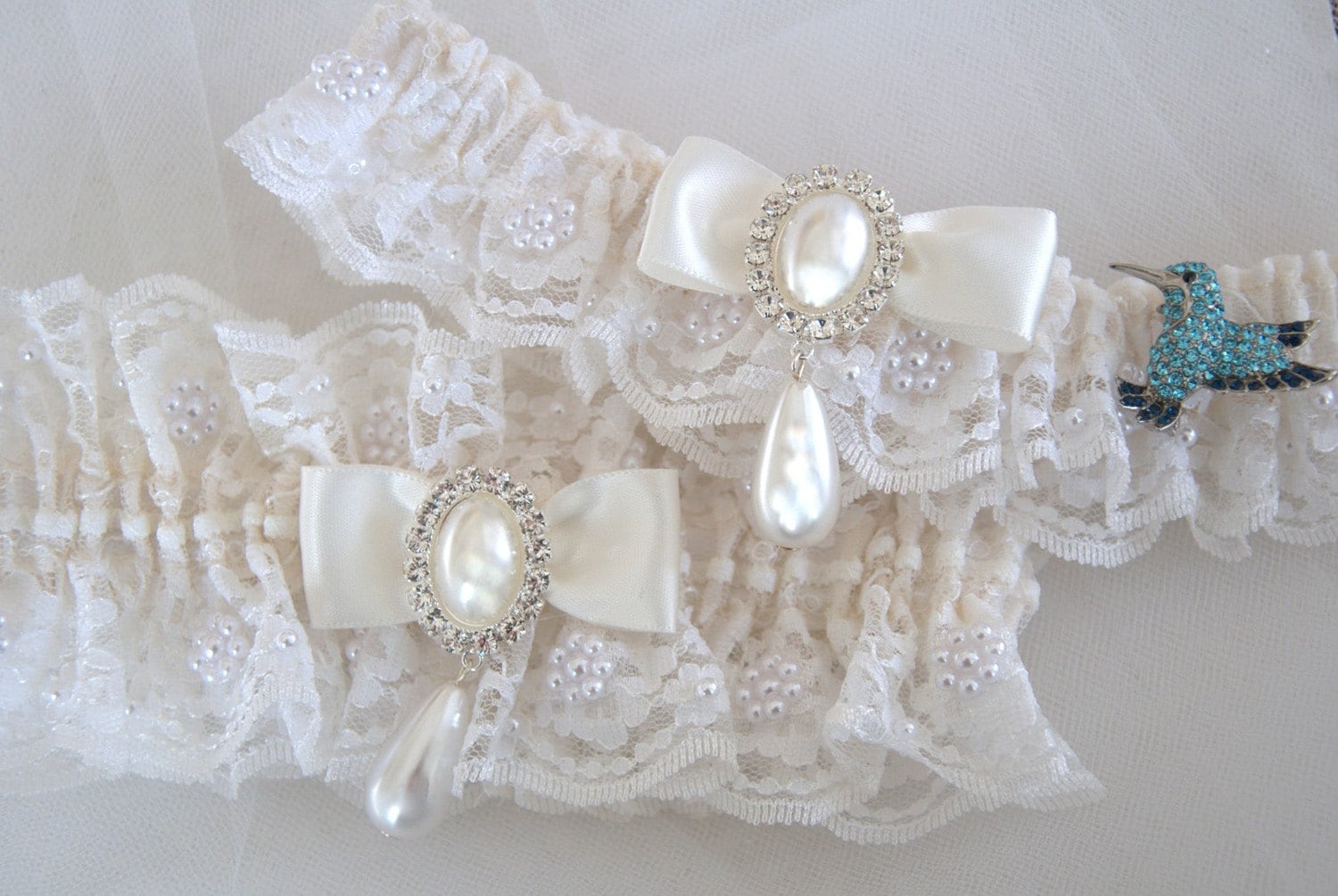 I didn't want to spend a lot on the garter set, but I was eyeing Garter Lady's store for a long time, trying not to buy anything. Eventually, these popped up and I loved them very much. It was the hummingbird brooch that made up my mind. I still needed something blue and there it was!
Also, as Jonathan's cousin Adam demonstrates in this photo, you can use it for just about anything: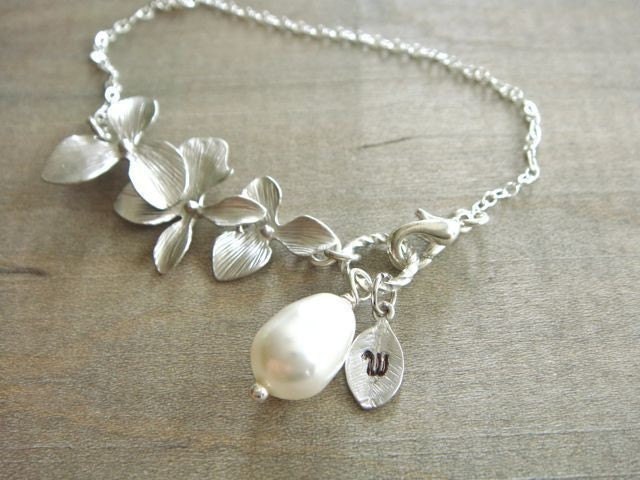 These had to be ordered in custom wrist sizes and they all turned out perfectly. I was very impressed.
5) Cuff by
Leather Made Nice.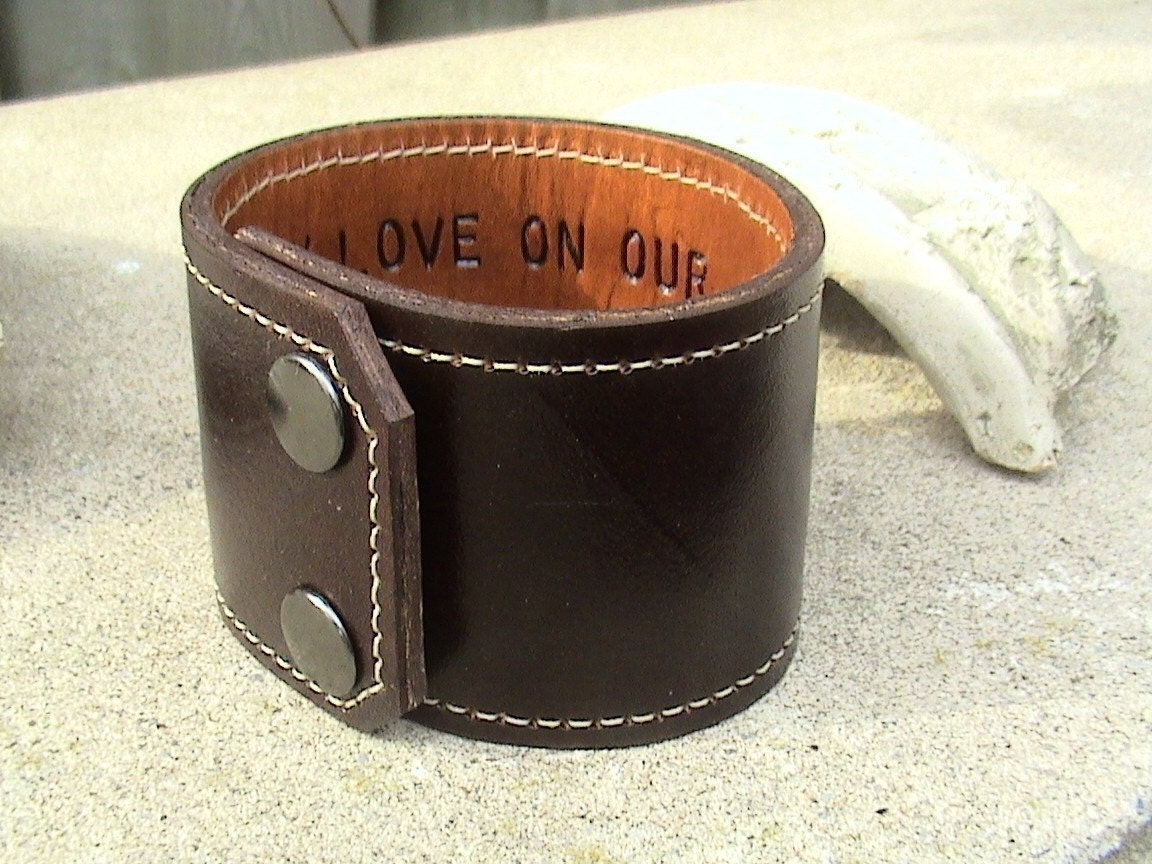 This was one of the beautiful, thoughtful presents that Jonathan gave me for our wedding. An excerpt from one of our readings (Pablo Neruda's Sonnet XVII) is stamped inside.
This also fit perfectly based on custom sizing. I'm always impressed with the level of professionalism and craftsmanship shown by Etsy vendors. You would think there would be more room for mishaps with homemade goods, but I've had the opposite experience.
Do you have any Etsy favorites?